John R. Beaver
President, Chief Executive Officer and Director
At BIOLASE, John's vision is to raise a generation of kids not afraid of going to the dentist. He brings over 40 years of substantial leadership and technical experience in finance and business management for both public and private companies. His experience leading debt and equity fundraising efforts to elevate companies from start-up to commercial success has positioned BIOLASE for growth. At BIOLASE, he has a pulse on investor relations, using dentist education to establish lasers as the gold standard of care, and building cross-functional teams internally. When not charting the path for BIOLASE, you can find John rooting for the Houston Astros or heading to Texas to visit his grandkids.
Samuel B. Low, D.D.S., M.S., M.Ed.
Vice President, Dental and Clinical Affairs and Chief Dental Officer
Samuel B. Low, D.D.S., M.S., M.Ed., was named Vice President, Dental and Clinical Affairs, and Chief Dental Officer of BIOLASE in October of 2016. Dr. Low is Professor Emeritus, University of Florida, College of Dentistry and Associate faculty member of the Pankey Institute, with 30 years of private practice experience in periodontics, lasers and implant placement. He is also a Diplomate of the American Board of Periodontology and past President of the American Academy of Periodontology.
Dr. Low provides dentists and dental hygienists the tools for successfully managing the periodontal patient in general and periodontal practices. He was selected "Dentist of the Year" by the Florida Dental Association, Distinguished Alumnus by the University of Texas Dental School, and the Gordon Christensen Lecturer Recognition Award. He is a Past President of the Florida Dental Association and past ADA Trustee.
Dr. Low received his Doctor of Dental Surgery (D.D.S.) and Master of Science (M.S.) degrees from the University of Texas at Houston. He also completed his residency in Periodontics at the University of Texas at Houston, and received a Masters of Education from the University of Florida.
William E. Brown, Jr.
Vice President, Innovation and Business Development
William E. Brown joined BIOLASE in 2002, initially as Director of Marketing advancing to Vice President in 2006, then Vice President of Sales and Marketing in 2008, until achieving his current role as Vice President of Business Development since 2013.
Brown has been instrumental in the establishment of BIOLASE's U.S. and international distribution channels as well as our direct and inside sales force. Brown also serves on the Board of Directors of the World Congress of Minimally Invasive Dentistry, as Fellow of the American Society for Laser Medicine & Surgery (ASLMS), and as Member of the Academy of Laser Dentistry.
Prior to joining BIOLASE, Brown was a co-founder of Kreativ, Inc., an international advanced dental equipment company, from 1995 until it was acquired in 1999 by Welch-Allyn, Inc., at which time he served as Director of New Product Development and Board Director for Welch-Allyn Kreativ, Inc. until 2002.
Prior to this, he was Vice President of Sales and Marketing at HGM Medical Laser Systems, Inc., an international medical laser manufacturer, for five years. He also held Sales and Marketing management positions at Humphrey Instruments, American Optical Division of Warner Lambert, and Coherent Medical. Brown holds a bachelor's degree in electrical engineering from University of Alabama.
Stephen I. Jang
Vice President, International & Strategic Partnerships
Steve Jang was named Vice President, International & Strategic Partnerships in 2021. Steve joined BIOLASE in December 2012 as Director of International Operations in Asia-Pacific, and was promoted to Vice President of APAC & EMEA in July 2018. He has achieved a track record of growing revenue in his areas of responsibility, as well as developing and maintaining excellent relationships with business partners and key opinion leaders.
Steve brings broad general management and sales experience in the global medical device and manufacturing industry. Prior to joining BIOLASE, Steve served as Senior Director, Sales and Marketing, at Curative Medical, Inc. and as Senior Director of International Sales at Cardinal Health/Pulmonetic Systems. Previously, Steve held roles of increasing responsibility with MicroOoptix LLC and United Technologies Automotive. Steve holds both a Master of Business Administration (MBA) and a Bachelor of Science in Electrical Engineering from the University of Michigan, Ann Arbor.
Richard R. Whipp
Vice President, Operations
Richard R. Whipp joined BIOLASE in 2011 as Director of Operations and was promoted to Vice President of Operations in 2011.
Whipp directs the daily operations of the Company including product manufacturing, manufacturing engineering, field service, purchasing, logistics, and maintenance.
Prior to joining BIOLASE, Whipp served as Senior Director of Operations at Discus Dental, which became a division of Philips Electronics, from 1998 until 2011, and as Director of Operations at Leica Geosystems, Inc. from 1992 until 1998.
Whipp previously held Operations management positions at Gulton Industries, Inc., Conrac Industries, Inc., and Hydril.
Matthew Wilson
Vice President, Human Resources
Matthew Wilson was named Vice President, Human Resources of BIOLASE in April of 2016. He brings Human Resources leadership experience in diverse industries, including dental medical device, commercial real estate and aerospace.
Most recently, Matt was with Zimmer Biomet, Inc. (previously Zimmer, Inc.) for nearly eight years, where he served as HR Director for the company's dental business. While at Zimmer Dental, Matt partnered with other leaders in the business to develop the organization's talent, to enhance employee engagement, and to build a healthy, high-performance culture. Most recently, he worked on the integration of two large business units, following Zimmer's acquisition of Biomet.
Prior to Zimmer Biomet, Matt was HR Director at CBRE Group, Inc., where he led leadership and organization development efforts for the Americas region. He began his career in Human Resources in Raytheon Company's two-year Human Resources Leadership Development Program, followed by an additional three years as Principal HR Generalist for the company's Integrated Airborne Systems organization.
Matt holds an MBA in International Management from Thunderbird School of Global Management and a Bachelor of Arts in Marketing from the University of Utah.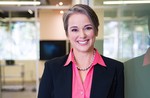 Jennifer Bright
Vice President, Finance
Jennifer Bright joined BIOLASE as Accounting Director in February 2021 and was promoted to Vice President, Finance, in April 2021. Jennifer is an active CPA with accounting and finance experience applied across a variety of industries. Serving in both private and public companies in her prior roles, Jennifer has been responsible for all traditional accounting functions, including SEC and management reporting, payroll, accounts payable, accounts receivable, cash management, loan compliance, and process improvement initiatives.
From 2018 to 2020, Jennifer was the Corporate Controller and Vice President of Accounting for Kellermeyer Bergensons Services LLC, a national provider of interior and exterior cleaning and maintenance services with $1 billion in annual revenue. While at KBS, she led financial and operational system integration of multiple acquisitions to consolidated accounting and service platforms and contributed to the successful sale of the Company in 2019. Prior to 2018, Jennifer held Corporate Controller and Director positions at Advantage Solutions, Inc., Crunch Fitness, Apria Healthcare, and Richmond American Homes, as well as key roles at Teleflex Medical and T-Mobile US.
Jennifer has a Bachelor's in Business Administration, Accounting, from the University of Washington and began her career with PricewaterhouseCoopers.
David L. Rodriguez
Vice President, Dental Education and Professional Relations
David Rodriguez was promoted to Vice President, Dental Education and Professional Relations in April 2021. David joined BIOLASE in April 2019 as Director of Dental Education and has since established a track record of innovative and effective education and partnership programs, including the "Advancing Dentistry" series of online events and the establishment of "Waterlase Academies" to better serve the needs of dental specialists. David leads the team responsible for Continuing Education and customer training, as well as industry partnerships, university relationships and key opinion leader development.
David brings extensive dental industry experience to BIOLASE, having served in progressively responsible roles at leading organizations including VITA, KERR and Straumann Dental Implants. Prior to joining BIOLASE, David most recently served as Director of Education for Align Technology, Inc. and as both Director of Sales and Marketing and Director of Professional Relations for Henry Schein Dental. David holds a Bachelor of Arts in Organizational Leadership from Chapman University.
Chris Silvers
Vice President - Regulatory Affairs and Quality Assurance
Chris R Silvers, B.S. ET, M.B.A. TM, was named Vice President - Regulatory Affairs and Quality Assurance of BIOLASE in September of 2018. Chris has been instrumental in adherence to global compliance standards, maintaining and expanding essential country registrations, and strategic FDA clearances and indications of BIOLASE's U.S. and international distribution channels.
Chris has over 21 years in medical devices (Class I, II, II), serving in operations and quality for Stryker and Regeneration Technologies. Prior to joining BIOLASE, Chris was the VP, RAQA ,of Vyaire (formerly Cardinal Health) from 2017 to 2018 - a global leader in design/development and distributor of ventilators and medical diagnostic medical devices. Chris also held the positions of VP, QAQS, with Danaher's dental division (now Envista) from 2013 to 2017.
Chris received his Bachelors of Science degree from Southern Illinois University and his Master of Business (M.B.A) in Technology Management degree from the University of Phoenix.